Leather jackets are a bit confusing to differentiate, from biker to bombers; there are no durable jackets then leather jackets itself. Leather jackets have been around for centuries in one form or another. You will be glad to invest in it because it will look sharp from the day one you wear it and you will take care of it because it will last for years. Leather jackets will look good with every outfit in your wardrobe. It will become more adapted to your body the more you wear it. There are various types of leather jackets you can choose from.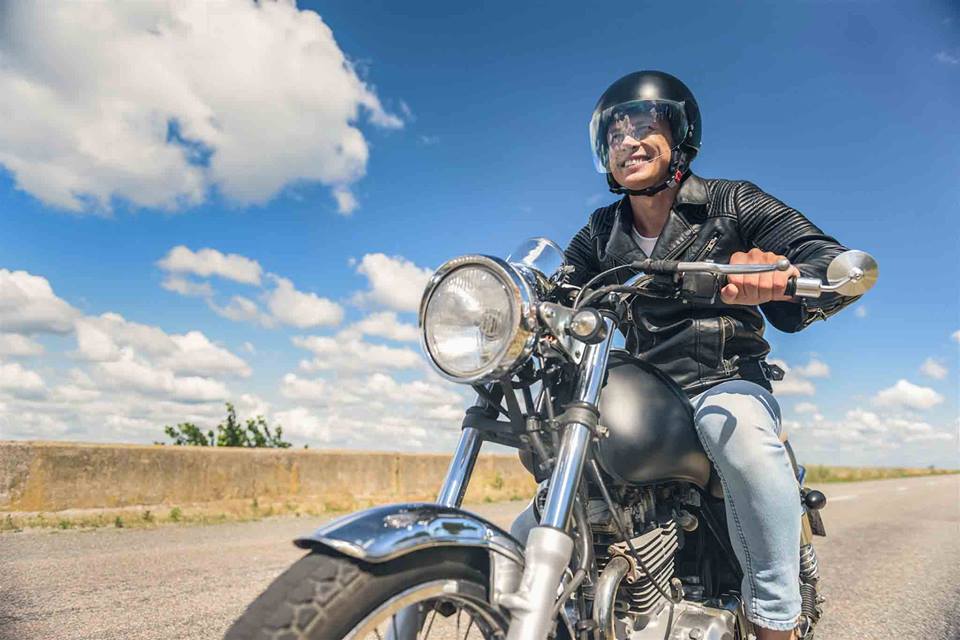 Bomber Jacket
This jacket was originally designed for pilots and plane crews. Bomber jackets are up to waist with a softer lining, waist, and sleeves of the jackets is cinch tight, they also have elasticized opening, zip in the front and two side pockets. The main purpose of these jackets is to keep you warm and protected.
A2 flight jacket is another variation in a bomber jacket. Unlike original bomber jacket, A2 flight jacket have neck flap with zipper, fur collar, and two front flap pockets. Once you wear a bomber jacket, you look as cool as a fighter pilot.
Biker Jacket
If you are riding a bike and wind is blowing at its full speed then you will definitely need a biker jacket. Men's leather biker jackets have pointed collar straps that can be fastened, which can protect you from the wind. It also has a front zipper that runs at an angle. With its wide range of buckles and extra flashy bits, it gives you a look at the rowdy bad boy. Biker jackets also include punk leather jacket and the quilted biker jacket. In 1928 biker jacket was designed for Harley Davidson. Based on cigar it was called Perfecto. This particular design is also associated with a lot of celebrity fame. A biker jacket with metal accessories comes in the style of punk leather jacket.
Racer Jacket
This type of leather jacket include minimal design details, this include centre front zipper, zippered pockets, bands and snap tab collar. Racer jackets are easy to wear as they don't include many unnecessary zippers or extra features. British or European styles of jackets refer to racer jackets. Racer jackets are associated with the soldiers coming back home to England after WWII. This jacket not only defines simplicity but also defines a very adventurous style of fashion.
Shearling Jackets
Shearling jackets have a fur cuff and shearling interior with fur collar and front zipper closure. This jacket is designed to keep you extremely warm and cosy. If you live where it's very cold winter shearling jackets are one for you it not only keep you warm, but it's also an extremely trendy fashion statement.
Shearling jackets are dated back to Stone Age when cavemen wear outfits made of sheepskin. It becomes status symbol during Iron Age signified social status is defined by the quality of fleece. Shearling coat becomes more masculine choice during Victorian Era.
Fringe Jacket
Fringe jacket has fringes and pointed collar.  It's an extremely trendy leather jacket which has now become most up-to-date fashion style. A fringe jacket was designed to protect a person rain and dry faster when wet. It was initially popular in Native Americans and cowboys.  Because of Elvis Presley king of rock n roll, fringe jackets trend become popular. During 60's many celebrities had embraced this jacket trend.
Suede Jacket
Suede is actually leather, but instead of hard-wearing exterior used for leather jackets, it uses the underside of the skin. Suede jackets feel so good to wear because it is rubbed to create soft velvet like feel. Suede doesn't offer the same level of wear or tear as other leather jackets do, so it's much easier to get a stain or mark on it. So it is advisable to be a little more cautious while wearing the suede jacket.
It is easy to protect your suede jacket by applying purpose made suede protecting spray to parts of a jacket which come in contact with your skin like pockets, collars, hemline, and elbows.
Now you can identify different types of leather jackets and also find the right leather jacket using this guide.