One of the healthy diet staples in the lists is oats. It is deserved so because oats contain the necessary nutrition for the body such as iron, protein, and of course fiber. The good reputation of oats does not go without reasons. Oats is believed to have a good benefit for heart health and it is also packed with antioxidants.
Oats is basically affordable and available in most groceries stores. It is easy to serve and very versatile. You can also use overnight oats recipes as alternative delicious serving. The best thing about oats is that it great for those who are on the diet. Many people believe that incorporating oats into the everyday diet can help in shredding the excess weight. Even though it is great for the diet, the serving way, toppings, and flavoring play important roles in weight loss. So, how are the correct ways to eat oats to lose weight?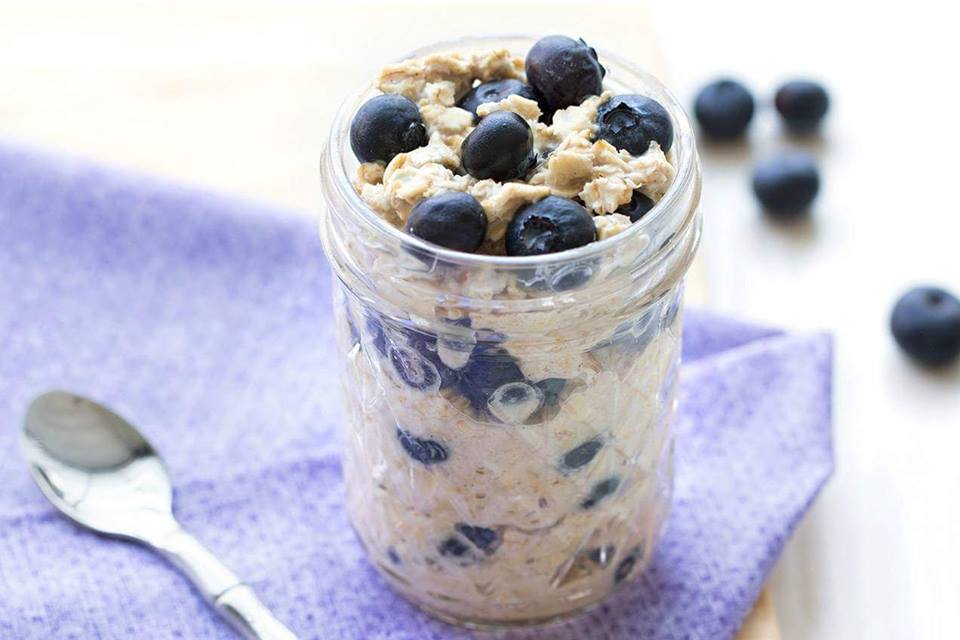 The rules of oatmeal diet
As the name suggests, oatmeal diet oatmeal as the main dish. However, it is basically more than just eating oatmeal with banana topping. The basic rule of oatmeal diet is to include oatmeal in an everyday main course for one or two meals. If you want to shred fat faster with oatmeal, you need to conduct the two phases oatmeal diet as the following.
Phase 1: on the first week of the diet plan, eat oatmeal three times a day on each meal. In the first phase, it is important to only eat whole oats instead of instant oatmeal. Fruits are allowed for toppings and snacks in between meal time.
Phase 2: if you have succeeded the first week, you can reduce oatmeal consumption to one or two times a day. It is important to note that another meal should be healthy and low in fat. You can add more vegetables and fruits in this phase. Instead of whole oats, you can try instant oatmeal.
1. Avoid instant and sugary oats
Oats are available in various forms such as steel oats with a chewy texture, rolled oats, whole oats, and also instant oats. Most importantly when choosing oats is make sure to avoid instant and sugary oats which usually comes in one serving package. This kind of oatmeal comes in high contain sugar which does not improve the oats' nutrition and only adds more calories. The truth is ditching instant flavored oats and replace it with plain oats for every meal will save you over 20,000 calories for a year. It surely is enough
2. Rich-fiber toppings
Oatmeal toppings are completely optional but when you choose one make sure to choose rich-fiber toppings. When you aim to lose weight, it is important to load the daily meal plan with fiber. This is because fiber helps you feel full longer and it prevents you from overeating. Common rich-fiber toppings which perfect for oatmeal include blackberries, raspberries, strawberries, blueberries, and many more.
3. Avoid sugary and fatty
Many people believe that there are some 'healthier' sweetener options such as honey, maple syrup, or agave. But the truth is that sweetener is still counted as sugar and no better than sugar itself. To replace sugar and its substitution options, you can add banana puree, applesauce, or a drop of stevia. Besides sugary toppings, you may also need to avoid fatty toppings such as peanut butter and whole milk. Sugary and fatty toppings will not make you lose weight but it will make your effort go to a waste.
4. Do not forget protein
Ever think why protein is important to your diet? This is because protein helps you feel full longer. You can add some flaxseed or chia seeds for some texture as well as a good protein source. Egg white is also a good choice for protein to add to oatmeal.
5. Never skip breakfast
If you think that you can lose some weight by skipping breakfast, then, you are completely wrong. Skip breakfast will make you the blood sugar crash and makes you crave for unhealthy and sugary food. So, to avoid the craving, make sure to eat your breakfast and stay strong until midday.
6. Mind serving portion
Yes, we are aiming to feel full until midday, but eating too much of anything even oatmeal can lead to weight gain. Even though oats are healthy but eating too much in every serving will do nothing good except weight gain. The trick to making every meal look satisfying is to use a smaller bowl instead of big one.
7. Do not overdo the toppings
It has been said that too much of anything will do nothing well. You may think that mixed nuts are healthy, but when you add a spoonful here and there, the calories will quickly add up. Try limits the toppings choice for one or two, for example, a bowl of oatmeal with a spoonful of almond and blueberries.
8. Replace flour with oats
If you like baking at home, you can try ditch plain white flour with oatmeal. We all know that white flour is high in starch and sugar and regular consumption can leverage the blood sugar level. For a healthier choice, try switching white flour with oatmeal flour for waffles, pancake, homemade bread, and many more.
9. Make snack bars
Do not ever think that packed granola and oatmeal bars are great for losing weight as the advertisement suggested. These kinds of snack bar are loaded with sugar and high in calories. But you can make your own version of snack bars from oatmeal which is healthier and help you lose weight.
Oatmeal is a healthy food. It is packed with nutrients and fiber which the body needs and oats is also great for losing weight. However, even though it is healthy for diet and lose weight, but you still have to mind the serving portion and topping choice. Everything too much is never good including too much in serving oatmeal and wrong choice of banana. It is crucial to keep everything in balance, so, you can lose weight fast.