From KWA ATP, P99, KWA M9 to KWA M22 and many more varieties of airsoft pistols online, choosing the best can be hectic. And when this friend promises you to turn out to be a pro in the game using M9 because it packs more features than P99 and the other turning you around by narrating his terrific experience using M226. It all sucks, leaving you on the horns of a dilemma and breaking out in a cold sweat of purchasing the wrong bad boy with your hard-earned bucks.
This guide dives in to at least soften things. It will help you choose the right airsoft pistol shooting that will ensure you enjoy the game. Here are some of the things to consider before buying an airsoft pistol.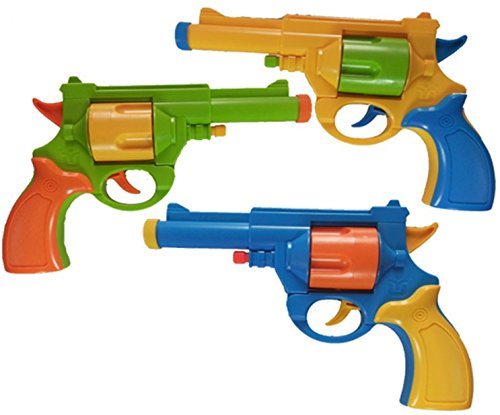 The Cost
Before making that purchase of airsoft pistol, have a fixed range of the money you intend to spend. Make sure that the range is not depicted by how many bucks you have but by the intensity of involvement you want to garner. Also, it is weird to cough your hundred dollars on a professional pistol if you're a newbie to the game.
Do you like saving for a rainy day? Then, go for popular models such as M9 and M226 series and nerf guns; they have frequent external and internal upgrades. Here is a rule of thumb you have been missing out; always choose a model on the basis of your preferences not on what your trusty friends concludes on for you. Got it?
Reflect on Which Tasks You'll Be Applying It For
Do you want to apply the airsoft pistol to have those action-packed electrifying CQB and tournament based plays? Or target shooting and sniping?
If you're looking forward to applying it for sniping and target shooting, fetch a pistol with high accuracy and high FPS.
If you want the airsoft pistol for some CQB, then an AEG would be willing to serve with its great maneuverability and very swift fire shooting.
Specify your role
For playing tournaments it is mandatory you specify your roles. Determine whether you want to be a sniper, rifleman, or team leader. Here is why it is vital you specify; a sniper will need a pistol with superior accuracy and higher FPS, a rifleman requires semi-automatic AEG workhorses, and a team leader requires an AEG with a very swift firing system.
Consider Durability of the Weapon
Do you want a pistol that will fail you within weeks? Then take a closer look at the material that makes up that pistol. They say metal is more durable than plastic, why should you oppose?
Conclusion
Having taken you through the key things to consider when choosing your airsoft pistol, I hope you will not have trouble choosing the best. Take note of the above points and you will end up with the right airsoft pistol.