WordPress is regarded as the world's most popular CMS (Content Management System). It supports several users in a collaborative environment and thus, has become the ideal choice for most bloggers. It creates and modifies digital content in the best possible manner.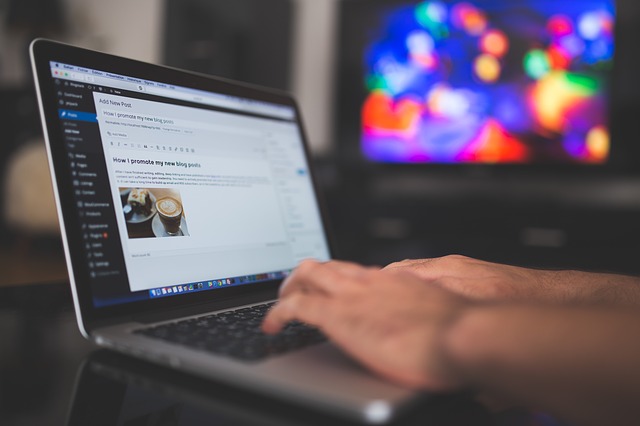 CMS eliminates the requirement of programming and deploys the content of a website. Secure Sockets Layer (SSL) is a protocol that provides secure and encrypted communication of a website with its browser.
Being a WordPress user, you would obviously look for ways to prevent your data from being intercepted, compromised, eavesdropped and stolen. Thus, you must buy SSL Certificate as they come with the highest levels of technologies and strength encryption algorithms.
Importance of WordPress Security
WordPress is by far the most powerful web development tool and has also turned out to be one of the most popular targets for hackers and spammers. Once you seem to receive a threat, you rise up to work upon the security of your WordPress site. WordPress Security is a vital work in progress and needs time and finance both. User practices and smart security features together contribute towards making a site that is never vulnerable to intrusion.
Techniques to Improve WordPress Hosted Website
Your WordPress hosting plays a significant role in determining your site performance. That's where your story begins. Since the web audience has become quite choosy and demanding these days, it is essential to build a functional and user-friendly WordPress site. Before you start, here are the techniques to follow in order to improve the usability of your WordPress Hosted Website:
Strong Password Policy
You shall be surprised to hear that a WordPress site gets hacked too frequently. Once your site goes into the hands of these pesky hackers, they shall mess it up altogether. In order to prevent their access, it is always recommended to avail a strong password policy. '123456' or similar common characters aren't strong. Thus, you must opt for creating a password that has alphanumeric characters along with special symbols.
Keep Your Website Clean
You must always keep your website neat and tidy. Make sure that your dashboard is never dirty. Approve the pending comments (either publish them or delete) and update the plugin to create a clean site. Use the auto-update feature to update your WordPress, or you may also choose to do it manually. Uninstall the old and unused themes and plugins. Update your theme or plugin when a new update is available.
Backup Your Data
As a WordPress user, you must focus on the data backup prospect of your website. Make sure that the backup of your site is assured. You may either go for a plugin like Backup Buddy or get a host that takes care of your concern. This is essential to assist you in restoring the data in case your site gets hacked at any point.
Encrypt Your Login Pages (mention SSL Certificate
For any hacker, your Login page would be the first possibility of research. Thus, you need to make sure that only the authorized users are able to get an access to your site. SSL Certificate raises your level of security as it secures all your Login information right from the start. It plays a major role in protecting your website by preventing the middleman or the attacker to intercept the username and password by injecting a different URL.
Change the Default CMS Settings
Change the default CMS Settings to customize the structure of the site just as you want it to look like! It is sure to improve your WordPress site by leaps and bounds. Although most of the new bloggers pay no attention to these issues, it is an important factor in improving your site's visibility on the web.
Two-Factor Authentication
2FA is one of the best kinds of security practices to prevent unauthorized users from accessing your online accounts. It develops an additional layer of security to your WordPress site. Thus, even if the hacker gets to know about your password, he or she would still not be able to get access to your site.
Create a custom Admin Path
It is recommended to create a unique URL for Admin instead of using the default URL. This is how you would do it: Store > Advanced Tab > Admin Base URL section. Select Yes from Use Custom Admin Path. Then, drop down and enter the admin path of your choice.
Conclusion
All the above-mentioned tips would surely improve the experience of your visitors and help you improve your rankings in the SERPs by availing a reduced bandwidth usage of your hosting and faster site-loading speed. Also, the security features would prevent your site from all kinds of vulnerable attacks.