Travelling is so much fun for travel lovers, but not at that time when you face troubles in terms of your bookings.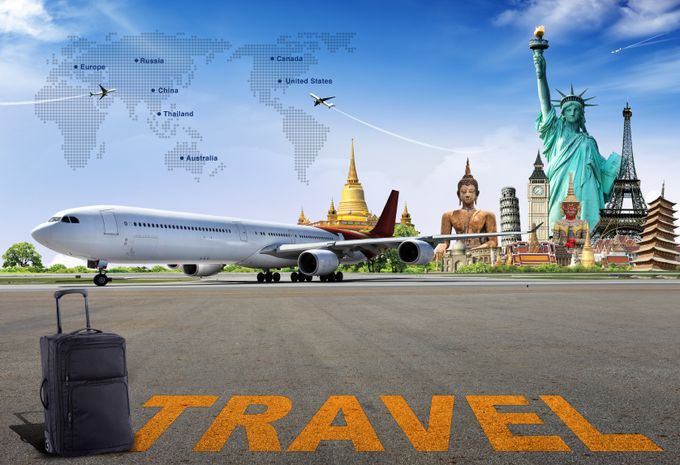 Travel lovers have the knack of frequent travelling, and this brings a lot of requirements on their table. As like, recently, one of my friends from Canada shared her good experience about air Canada seat selection and how special she felt as a customer.
For a traveller, a pleasant journey means a lot. On the other side, you face one issue on the go, and your whole journey goes for a toss. Now, the question is, how to make sure that you will not land in any sort of troublesome situation?
Don't worry!! We have been helping our readers in travelling purposes since long. And what we have understood by this is, technology can be your best friend.
Just take a flashback and try to realize each action you take before you onboard yourself for a long journey. There are lots of activities and each one is important each action
Remember, you always maintain a checklist while you plan your tour. With every step, you need to keep the list updated that you don't forget to get the next thing. But technology has brought many things which can help you automatically, instead of going manual.
Especially for travelers, we have ample of applications to help them. Starting from planning your vacation to scheduling the required stuff, booking your tickets no matter what transport you are using, and also customizing your travelling needs, you can organize everything.
By the help of this blog, you will get to know the best android and iOS apps of 2019 for travelling internationally. Thank us later, enjoy the information.
AirHelp
AirHelp is the perfect app created for the US and EU market. Though it's available overseas. This app is the final destiny for people who are bored of having troubles of delayed or cancelled flights.
Remember the time if you have ever missed your flight. Probably for not knowing the flight guidelines (see the updated flight guidelines), or you were in trouble to reach airport. But you had nothing to do as an action.
If you have ever faced such issues and felt disappointed or your boarding has been denied for overbooking then download AirHelp. This app has multiple ways to recover your loss and give you a service.
The action that AirHelp let you take is, you can get refunds up to a certain extent. And that is a decent amount which you would love to get back. Also, it lets you get a bonuses in some scenarios. With the help of this app, you will not lose your flight. By taking a certain amount, they will make sure that your journey is assured.
TrailWallet
What comes to your mind when you see the name! A travelling wallet?
Well, TrailWallet app works more than that. It can be easily defined by terming as an easy expense tracker. It can take note of all your expenses, and where you can save what you are spending. So with TrailWallet, your headache of expense tracking is gone.
Now you can organize your travel expenses, receipts, and other small spending and when you pull out your phone, you see everything in place.
To mention a few of its cool features, those are like –
Maintain your daily budget and see what left to save.
A comprehensive summary of your last five days spending and how you spend those.
Statistics have shown by charts, bars, etc.
Multiple themes to keep your usage attractive.
Couchsurfing
Did you ever hear about Couchsurfing? Well, this is an app that is pretty popular worldwide.
Think you are in a completely new city, where you have no idea how things are. And you need some genuine help. That help can be in terms of giving you a room to live, friends to hang out, and for other reasons.
Couchsurfing helps you to get hosts in any place. You can use it in a country, or within states. It is like a Social Media app, where lots of people have accounts and are willing to help foreigners in their place.
This app lets you connect with locals of that place. You can get into their homes to live for those days that you are there. And this is free. All you need to do it get a genuine and decent host in that place who will welcome you warmly.
Airbnb
Airbnb is a famous name today. It is appreciable that how they successfully show people to go gaga with travelling worldwide.
This app helps you to rent rooms, couches, or even an entire apartment in the local place you are going to. The best thing about Airbnb is, every kind of price range services are available here. With the help of this app, you can also stay with local hosts if you get one.
Rooms that you get from Airbnb have great feedback. You get provided with amenities like –
Clean linens.
Toilet paper.
Towels.
WiFi with passwords displayed.
Iron with (full-sized) ironing board.
Universal charging station.
One key per bedroom.
Room service and whatnot!
Skyscanner
Well, this is an app for people who want things under a tight budget.
Skyscanner is the app to find you the cheapest flight available.
It admits of having connections with more than 1200 sources and assures you to get the cheapest flight available for the destination you are willing to reach. Also, with booking flights, you can book your seat and complete other customizations.
A hot tip: If you are looking forward to booking flight tickets for your next journey, then you may consider Faremart– An online platform offering exclusive ticket booking services with access to 450+ airlines, at the best prices.
LoungeBuddy
It is again a big name in the travel app section like Airbnb.
LoungeBuddy significantly helps you to get Lounges in the airport. That too at the minimal cost. In LoungeBuddy, once you enter your credit card details, flight status, and lounge membership details, it gives you detailed information about what kinds of lounges are available for you. It also lets you know about the accessibility and your affordability.
We know some people would like to have free lounge facilities. So this app also has those features to let you know about the available open lounges.
HostelWorld
It has a very catchy name. Hence once a person comes through this app doesn't forget. If you are one of those, you have used it then great. You got a kick of a kind travel app.
It is a first-class accommodation booking app.
The necessary procedure of HostelWorld is –
Search
See details
Put filters for your choice
Customize your requirements
And book
It also provides you with a map, that helps you to find you a nearby hostel and see the details of it.
Hopper
A free app to analyze billions of airfare for your travel! It is what you can call this app.
Once you put your travel details, Hopper analyses the best of it. It will even tell you whether you should book your flight that day or you should wait as because the prices can come down.
It works for both the cheapest and the most expensive flight details. So Hopper is not only serving the segment who are looking for affordable flights.
The best way to use Hopper is to put reminders with a price. So suppose if you set a specific flight price as your budget for any particular destination, then once that flight price comes lively possible, Hopper will give you reminders.
Conclusion
It all depends on you how you want to organize your travel.
If you have basic booking needs, like hotels, flights, rides, apartments, etc, just make sure their payment gateway is good. Also try to have a look on their customer reviews page, this tells a lot about the company.
We have given you the best possible choices for bookings apps and monitoring your schedule and expenses. Better you catch each app based on your requirements and start giving a try.