As we draw the curtains in 2018, we have definitely seen creativity adorning new levels in the fashion runways. Expressionism, romanticism, feminism, and individuality are some of the themes showcased in events like the Vogue Spring/Summer collection for 2019. Fashion houses like Shein have already borrowed a leaf as you will notice in these 10 trendy looks from Shein that will drop next year.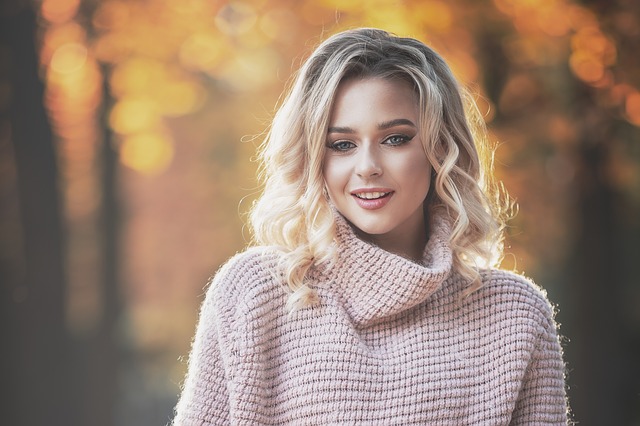 High Impact Sleeves
High impact sleeve came in all shape sand lengths in recent fashion runways. One thing that stood out about high sleeves is how they elegantly complemented feminine shoulder movement. A signature look is to have the sleeves start from the shoulder then flow out in a smooth curve to reach the elbow or wrist.
Shorts
Not just any shorts, but figure-hugging cyclist's shorts will be the in-thing in fashion 2019. This inspiration is borrowed from athleisure, a field in fashion that decided that sportswear could easily pass as street wear. You only need to throw in a chic tailored blazer and you are in business! This may not be a regular wear at the office but it's a perfect look for meeting your girls on the weekend.
Animal Prints
The consistency of animal prints in the fashion world is clear proof we are not letting go of our animal instincts anytime soon. For 2019, we are getting bolder and wilder with animal prints our favorite inspirations being leopard and snake print. Animal print can be worn on anything from pants, dresses, blazers, suits, shorts, and so much more. It could be bright-colored prints, subtle colored prints, or a blend of both if you are fashionably daring. Animal print is playful and makes our inner jungle cat come alive.
The Boiler Suit
Boiler suits are the elongated version of rompers and they are gracing 2019 in style. What used to be a protective garment worn by laborers in boiler rooms is now a fashionable piece that can be worn to any function. Boiler suits will come in a variety of colors, cuts, and fashion styles. They could be buttoned up from the waist up or held together by a chic loose-fitting belt. You can wear the boiler suit with heels, sneakers, or a pair of official shoes. Throw in a complementary handbag to complete the look.
Puffy Shoulders
Shoulders are definitely getting more attention next year with this puffy detail. Puffy shoulders is an inspiration borrowed from the 1980s and is now a major part of modern fashion. Puffy shoulders are a perfect daytime wear, so everyone can appreciate the impressive use of fabric on your garment. It is also a great evening wear, especially when you want your silhouette to look as equally striking as your personality.
Puffy shoulders can be high impact sleeved or come in animal prints. Heck, why not throw some puffy shoulders on your boiler suit as well? Doesn't hurt to stand out from the cloud.
Tie and Dye
The years you spent learning tie and dye in elementary school have finally paid off. You may not be ready to get handsy with dye on fabric yet but you can easily appreciate the elegant tie and dye pieces that will be coming out in 2019's Spring/Summer collection. We will be seeing artsy tie and dye designs on T-shirts, summer dresses, or shorts. Tie and die kaleidoscope designs will be on floral dresses too bringing that hippie vibe back again.
Lady Tuxedos
Tuxedos will be bringing that Casino Royale vibe on the ladies come 2019. This new tuxedo look will fall under the new tailoring genre which will see softer fabrics being woven into full contemporary or formal suits. Accentuating the tux is a must and ladies will be doing it with a patterned, animal print, or floral scarf. Throw in flat or heeled shoes and you will definitely turn heads.
Tiny Bags
Petite totes will take over the best part of 2019. The lady bag is being shrunken down to only fit the essentials, a phone for your selfies and lipstick to consistently update your smile. A tiny bag leaves more room to admire your chic outfit and, hey, no more complaining of sore shoulders.
Patchwork
Patchwork designs will definitely push the boundaries of what is considered fashion. What used to be a favorite pastime for grandma on her patio is now an elegant highlight on jumpsuits, dresses,pants, and blouses. Designers are experimenting with block colors to make the garments more sophisticated.
Bucket Hats
Accessorizing is always a must-do for ladies and bucket hats will be a constant item in your wardrobe. Bucket hats complement shorts and blazers, jumpsuits, hippie dresses, slouchy blouses,cardigans, linen outfits, just about any garment you can think off. Not only will it protect your eyes from the summer sun, but the plainness or patterned designs will catch the attention of your friends too.
2019 will definitely bring us something old, something new, something borrowed, and plenty of blues if it's your favorite color. Whether it is a sun kissed hippie dress or a daring biker short with a blazer, you will be looking good come next summer.