Whether you are a teacher at your wits end, or you're the parent of a child whose potentially brought their teacher to their wits end, there are some great ideas for treats and gifts ideal for hardworking educators.  Mugs or special pens are always appreciated, but why not try to find gifts that will really help a teacher survive until the next summer break? We have 10 items ideal for helping every teacher make it to those final days.
Refillable Water Bottle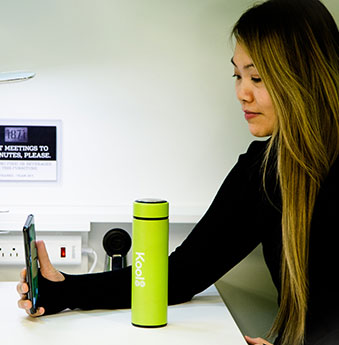 If you're going to need an extra cup of coffee, it's also important to stay hydrated.  Drinking water consistently throughout the day makes it easier for your to last longer and keeps those pesky tension migraines at bay.  Go for a sleek, modern, eco-friendly, Kool8  water bottle, that will keep your water chilled or your tea warmed.  Chances are you'll definitely get good use out of it just filling the single-brew coffee cup, alone.
A Journal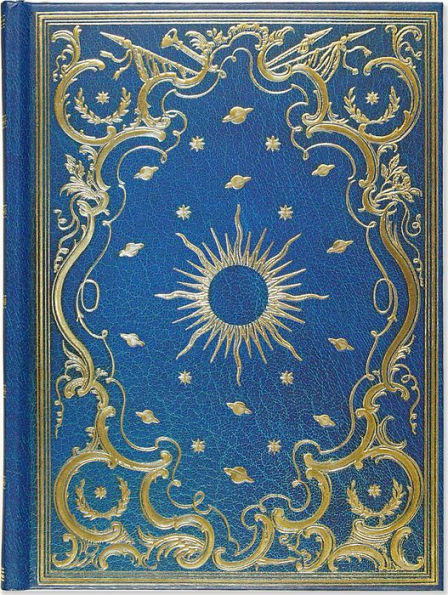 Think of the number of times a student (regardless of the age) has said something wild, out of the blue, and borderline hysterical, but your position means you can't react.  These make for great retellings and memories for the days that run a little bit rough. Keep an empty journal on your bookshelf or in a drawer for the days when a poorly-thought through outburst needs to be preserved for a moment of laughter on a rainy day.
Hand Lotion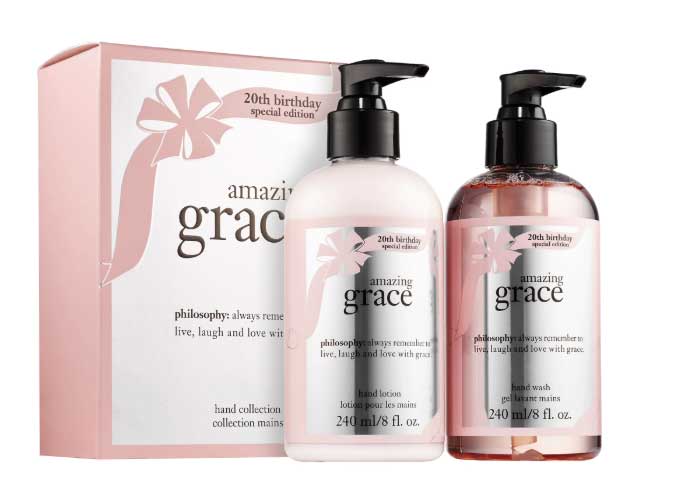 Yes, it's important to wash your hands plenty of times throughout the day, but why sacrifice the softness of your skin for it?  Hand soap as well as antibacterial gel can both be a bit too drying and rough on the skin. Keep a quality hand lotion on your desk so that you're keeping the millions of germs at bay, while still maintaining beautiful looking hands.  Consider unscented or low-irritation scents in mind, so that you're not potentially igniting one of 30 possible allergies in the classroom.
Custom Star Map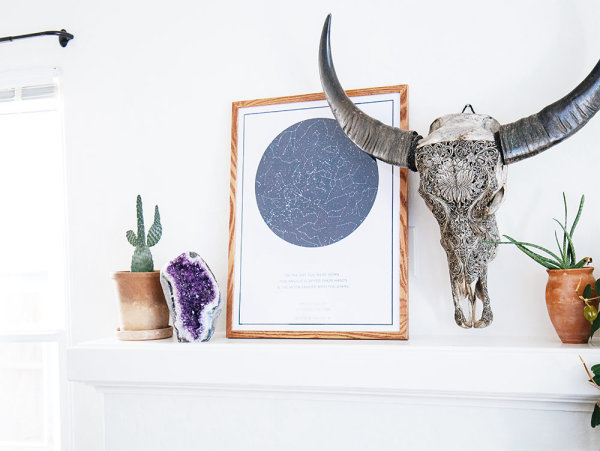 Peaceful, serene, but meaningful, a Twinkle in Time custom star map looks stunning and elegant on a classroom wall.  Not to mention, they carry significance and meaning, and show the location of the stars on a certain night, like a birthday, wedding date, or night before the first day of teaching. We also love this idea because it can be equally appreciated by your students and yourself. Who knows – maybe your custom star map will inspire one of your students to become the next Neil Armstrong.
Humorous Day Calendar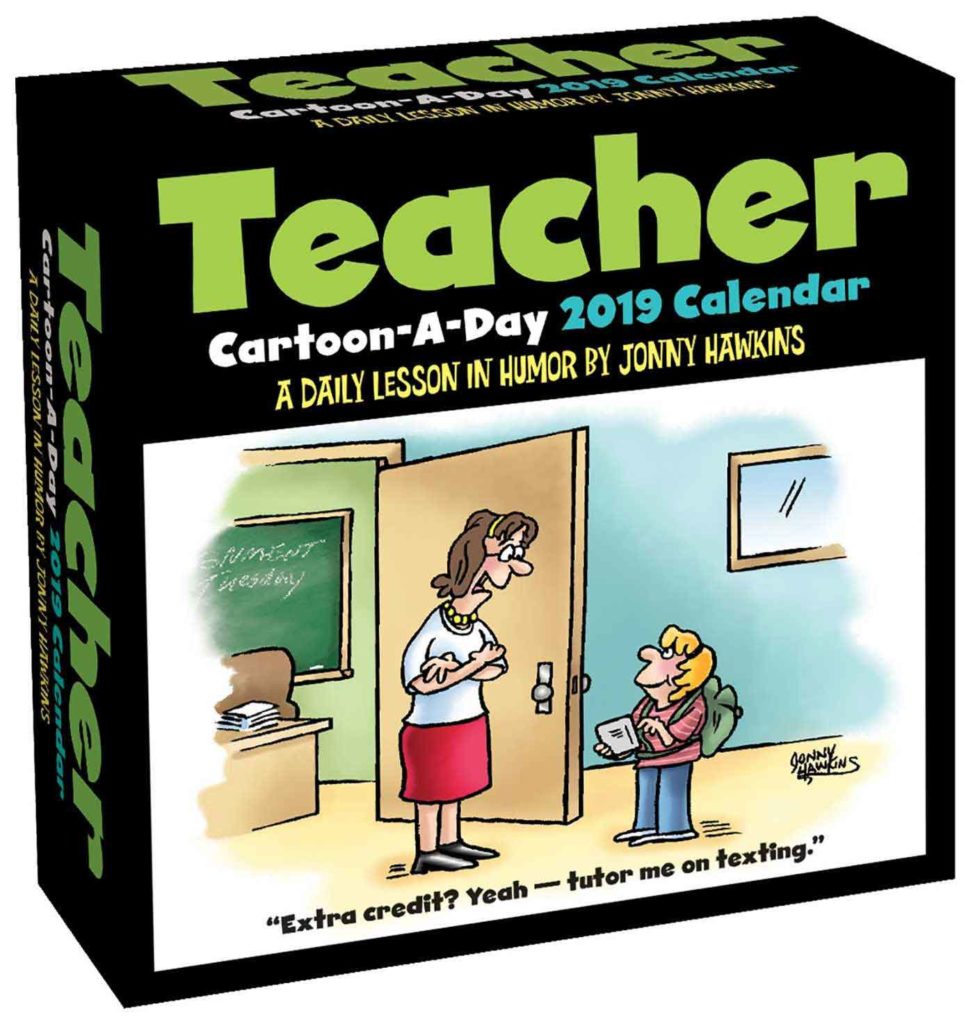 Teacher's don't necessarily need more inspirational quotes, which generally shower their walls and fill their books, so avoid a desk calendar filled with them.  Instead, what a teacher could probably use is a good laugh. Not just any laugh, but a relatable laugh, filled with some good, clean,teacher humor.
Protein Bars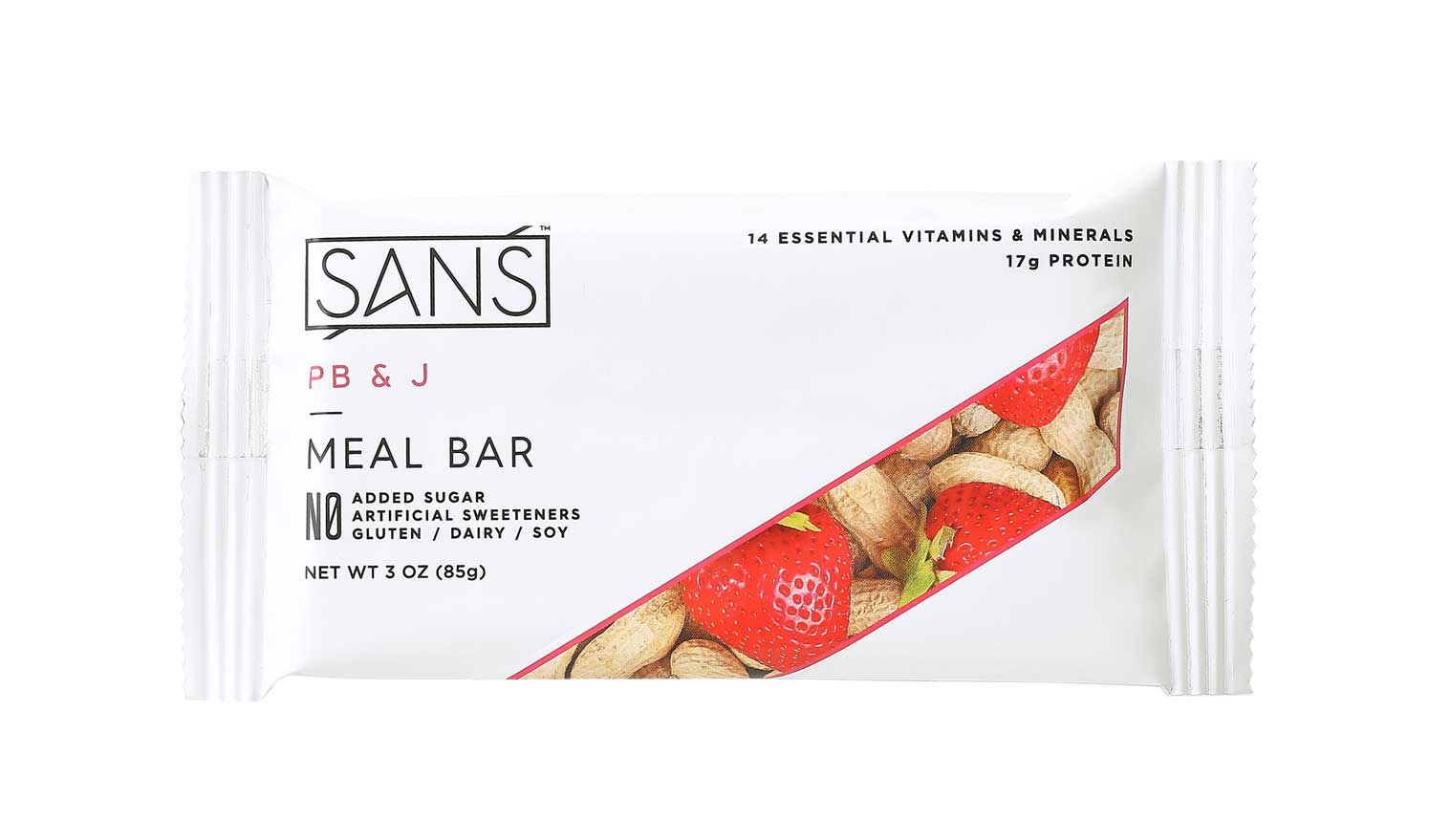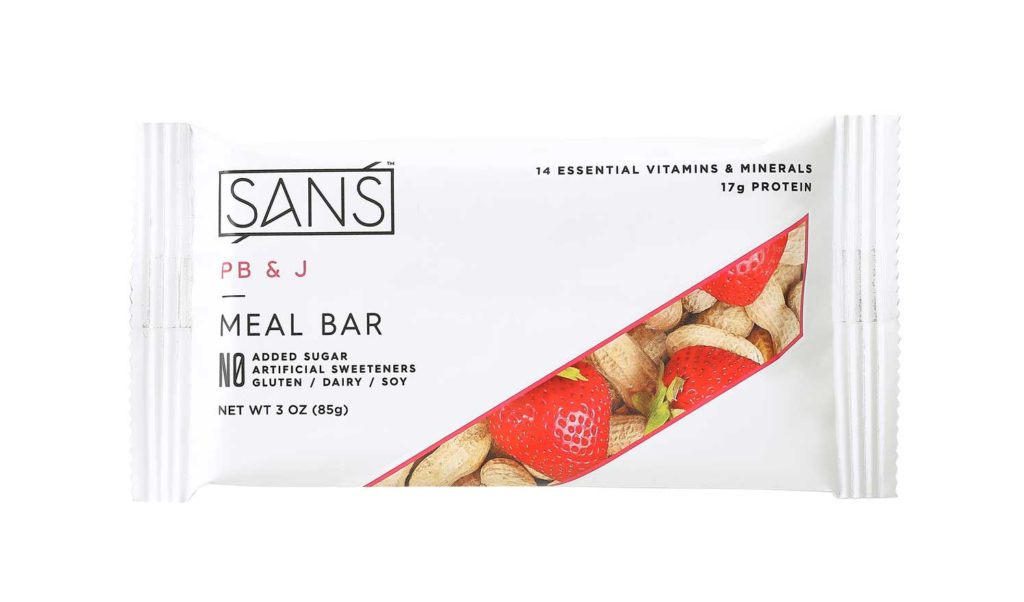 Few things make a teacher wince more than that loud, low stomach rumbling that echoes through the classroom while students are quietly working or testing.  It's already hard to find time to make lunch, let alone eat it. While you should certainly be aiming to eat your lunch, it's probably a more realistic goal to keep a drawer filled with an extra box of snacks and bars, available in both salty and sweet, so they can suit whatever craving you've got going.  Great for a pick-me-up or a survival snack, make sure to keep your drawer fully replenished.
Teacher Trolley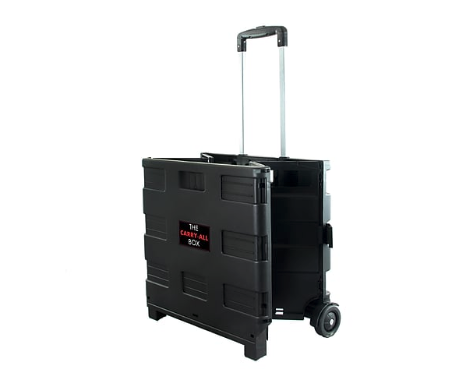 Almost every teacher who has said "I'll never pull one of those teacher trolleys," ends up discovering the greatness that is a teacher trolley.  At some point, you have to sacrifice style for convenience, because there are few things worse than losing 6 dozen term papers as they fall from your arms and fly across the school parking lot on a Friday afternoon. Durable and easy to roll, teacher trolleys just make it easier to transport essays, projects, or homework from your classroom to your car.
Foot Massager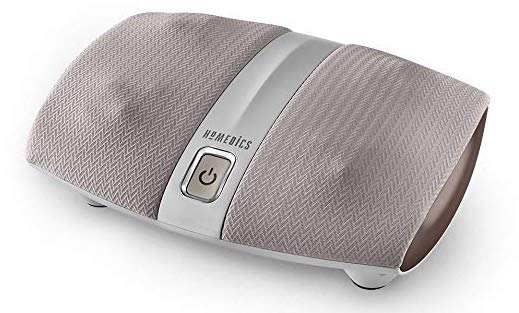 Most teachers are on their feet for most of the day.  Helping students, leading activities, walking the room, so when they have a quick moment to rest their feet, it should be taken advantage of.  Keep one of these subtle foot massagers hidden underneath the desk, so the moment the students leave for lunch or for home, you can quickly slip off your heels, toe the button, and feel some nice relief while you finish grading papers and prepping for tomorrow.
It's a tough job, but absolutely worthwhile, especially when you're a teacher with any of these items scattered about your classroom, ready for when you need them. And if you're looking to get your teacher-significant other or any educator a gift, now you know what it is they really need.