5 ways to make the best use of this Navratri season sales
Navratri, because of the nine days of joyous celebrations it brings, is an occasion we all love and patiently (but also excitedly!) wait for all year long. Along with fasting, delicacies and devotion to different avatars of goddess Durga, it is also a festival of much bling, colourful ensembles in striking designs, dance and unending enjoyment. Not only does it give us an opportunity to embrace our traditions, but it also inspires us to vamp up our ethnic fashion game by adding little trendy, quirky twists to the conventional festive garbs in order to express ourselves.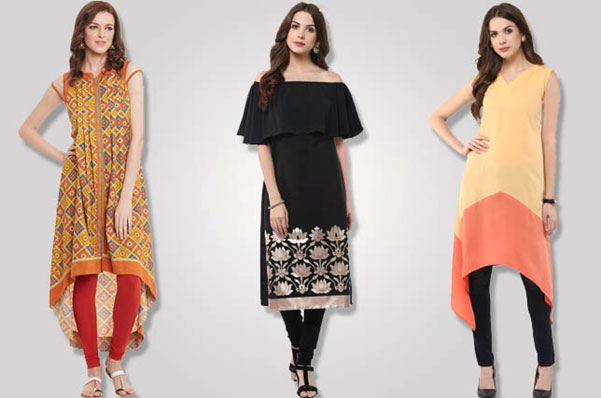 And so, as October rolls in, our spirits are lifted, the excitement and anticipation in the air become palpable and with our brains brimming with the most stylish outfit ideas- it's officially shopping spree season.
Plucked straight out of experts' books, here are five useful and super important tips to make the best of any Navratri sale:
Always make a list
An extremely simple step yet the one that almost always slips our minds among the chaos of our everyday routines and work lives. In the absence of a complete list to tick items off of, forgetting to purchase elements of an outfit becomes an entirely too easy mistake to make. So, think of this as a reminder, open your notes app and start noting down the types of kurtas and other traditional clothing pieces that you'd like to add to your wardrobe from a Navratri sale. 
Shop by the colour
The world may tumble upside down, but if there is one thing that will remain constant, it is that day-to-colour sheet that you will without fail receive on your family WhatsApp group right when the festivities are approaching. Use it to purchase some of the most vibrantly coloured kurtas from the Navratri sale and bring all of your model-esque outfit ideas to life! Be it grey, green, purple or white; make sure to not leave any hue out of the shopping list. 
Stock up on those festive kurtas
No matter how common kurtas are on online stores, the collections of embroidered, Navratri special mirror work kurtis available at discounted prices are something you will rarely get to see on e-commerce sites once the festival's past. So, adding these breathtaking pieces that are easy to style and can be worn throughout the year on multiple occasions to your closet is the wisest course of action. 
Do not forget the bottom wear
It's no secret that the importance of pairing the right bottom wear with your kurtas is unparalleled. Where the right combo can take your puja or garba attire to another level, a mismatched combination can break the outfit and make even the better elements of the outfit seem unremarkable. That being so, settling for the old, faded leggings in your wardrobe is a big no. Instead, make sure to stock up on the latest, chic bottomwear like palazzos, straight pants and shararas in various fabrics, prints and textures. 
Buy gifts
Now, did we even celebrate an occasion if there was no exchange of thoughtful presents? We think not. So, to honour this festive gifting tradition, buy some chic embroidered or printed kurtas from the Navratri sale for your loved ones and watch their faces light up with appreciation and elation. 
Once the shopping spree ends, all that will be left for you to do is don your most gorgeous attire and dazzle your way through dandiya nights. Happy Shopping!