If you're looking for a travel destination that boasts diverse scenery, friendly locals, and amazing food, look no further than the Philippines. This Southeast Asian country is a favorite of travelers worldwide, and last year, over 7 million tourists visited the land dubbed as the Pearl of the Orient, and this number is expected to grow over the coming years.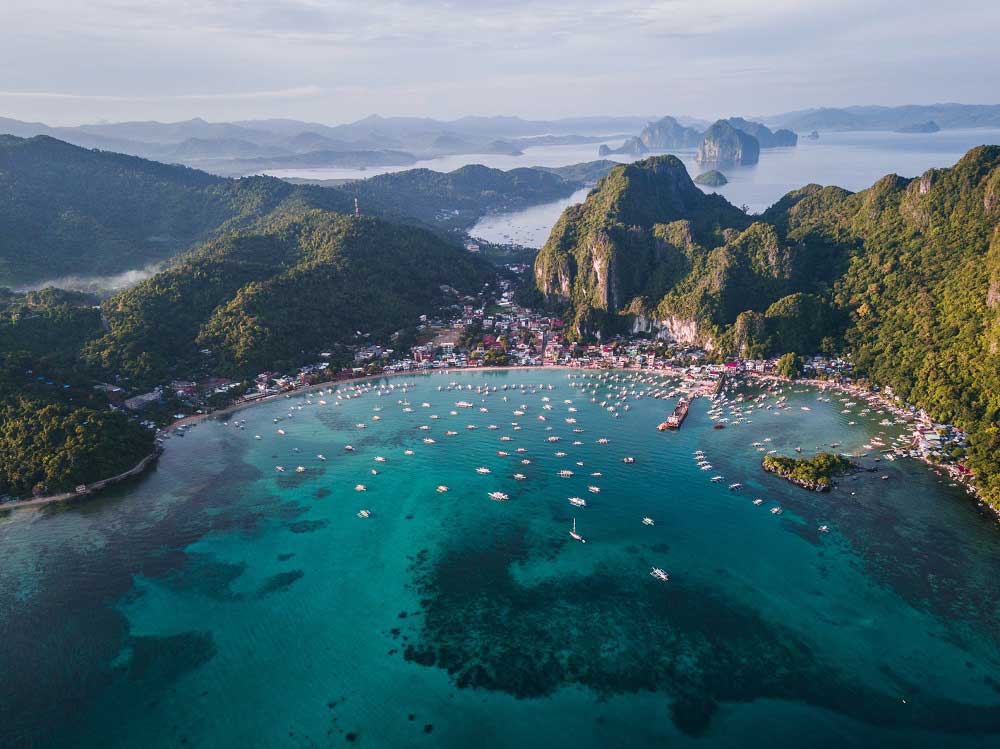 If you're planning to head to the Philippines, it's recommended that you take a 2-week vacation, at the very least, to experience the best that the country has to offer. From taking in gorgeous mountain scenery to partying it up in the hottest beach destinations, here's how you can plan the ultimate trip to this paradise on Earth.
Get your travel requirements in order
Before choosing which destinations to visit, it's important to get your travel documents together weeks before you leave. If you have a passport, that's all you need if you plan on staying for 2 weeks in the Philippines. But if you're planning to extend your stay for more than a month, then you must get a visa to ensure a hassle-free stay. Take note that single-entry visas are valid for 3 months, but you can only stay a maximum of 59 days on it. 
Have your funds ready for your trip
As for getting your funds together for your trip, you must study your itinerary to figure out how much cash you should allot for your holiday. Ideally, your savings should be able to cover the cost of your travels, but you can also apply for a personal loan, which can be used to fund your vacation as well as any other essential equipment that you may need for your trip. Expect that the biggest expense will be accommodation, and you'll be paying more when staying in Manila, with the most affordable hotel rooms going for Php 2,500 (about $47) a night. Meals are quite inexpensive if you eat where the locals go, but if you're eating at fine dining establishments, then it will cost around Php 500 to Php 1,000 for a meal for one person.
Where to go
The Philippines is made up of 7,641 islands, and it can be quite a challenge deciding where to go. The best thing to do is to be strategic and plan on visiting only the destinations that you want to see and to go from North to South or vice versa. Your plane will touch down in the Ninoy Aquino International Airport in Manila, and from there, you can take a 9-hour bus ride to visit the Rice Terraces in Banaue.
It was featured in the final scene of "Avengers: Infinity War," so you can make like Thanos and marvel at the rice fields carved into the sides of the mountains. From there, go on to Baguio City where you'll enjoy cool weather and fabulous mountain scenery. After Baguio, head to Ilocos Norte and go sandboarding at La Paz Sand Dunes.
If you're more of a beach person, you can take a local flight from Manila to El Nido and go island hopping, snorkeling, and visit hidden lagoons to your heart's content. For a livelier beach destination, you can't go wrong with Boracay. Here, you can enjoy watersports and other activities, and the social setting and nighttime parties make it the place to be if you want to be at the center of everything that's hot and happening.
A trip to the Philippines can be a life-changing experience for any traveler who's looking for a unique vacation destination. Come visit this part of Asia for a once in a lifetime adventure that you'll never forget.